Skip Navigation
Website Accessibility

**Check out the SALE Area - Fabrics & Panels starting at $5

ROW BY ROW 2023 THERE ARE STILL A FEW KITS AVALABLE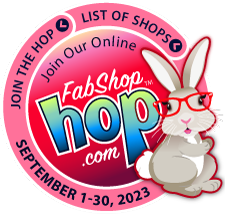 BUNNY IS HOPPING IN THE "FROG POND"
Welcome To

Cat's Meow Quilt Shop

Welcome to the Cat's Meow Quilt Shop, a longtime dream come true! This is a new venture for me and I'm so happy to share it with the quilting world. My main goal is to offer quality quilt fabrics and notions at affordable prices. IN STORE shopping begins June 17, 2021 in our "Amish Cabin" set in the woods. Also continue to shop online and we will ship to you. I'm very excited to begin this new chapter in my life and sharing it with you just makes me very happy. Lots of new fabrics have arrived. Great selection of solids, blenders, wide backings, beautiful florals AND of course Lots of Cat Fabric & animal prints. I hope
you will join my mailing list to receive all the new and upcoming fabric and notions.

Happy Quilting-Deb